It's that time of year again...
Whether you go to public, private, or home school, why not take a break from your homework and read about some school experiences that are (hopefully) VERY different from yours…
Click on any title to go to the CCPL catalog to reserve a copy for pick up at the branch nearest you.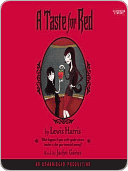 A Taste for Red
by Harris Lewis
Svetlana has recently discovered she's a vampire and it's making her transition from home-schooling to attending Sunny Hill Middle School that much more difficult. What happens when your sixth-grade science teacher might also be your immortal enemy?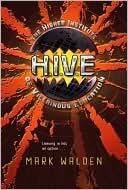 H.I.V.E: Higher Institute for Villainous Education
by Mark Walden
At a secret academy for evil geniuses, a brilliant orphan, a sensitive warrior, a shy computer specialist, and an infamous jewel thief plot to beat the odds and escape the prison that is H.I.V.E.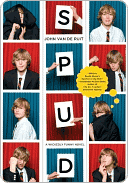 Spud
by Jon van de Ruit
At an elite, boys-only boarding school in South Africa, John "Spud" Milton deals with bizarre housemates, wild crushes, utterly embarrassing dysfunctional parents, and much more.
Don't miss the sequel: Spud—the Madness Continues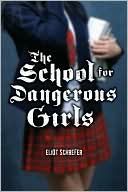 School for Dangerous Girls
by Eliot Schrefer
At a remote, run-down reform school, 15-year-old Angela is placed with the better girls, but upon learning that her "dangerous" friends are disappearing and being left to live as animals, she takes radical steps to join them and help them escape.