Wondering what to read next? The answer is in the stars....
Click on any title to go to the CCPL catalog and reserve a copy for pick up at the branch nearest you.
Aries: Mar. 21 - Apr. 19
New opportunities and knowledge are becoming available to you, but not in the ways or places you expect. Be ready and open for all possibilities by reading
Boy Minus Girl
by Richard Uhlig.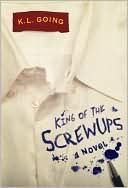 Taurus: Apr. 20 - May 20
Now is the time for you to change your routine and try something new. Read how Liam tries to reinvent himself in
King of the Screw-Ups
by K.L. Going.
Gemini: May 21 - Jun. 21
You are likely to fall in love with someone with an artistic flair. To prepare yourself, learn to think like an artist by reading about the art school in
Same Difference
by Siobhan Vivian.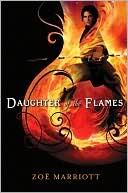 Cancer: Jun. 22 - Jul. 22
Believe in your ability to succeed: your focus is excellent and you know what you want. Read about Zira, the warrior priestess in
Daughter of the Flames
by Zoe Marriot; she's a lot like you.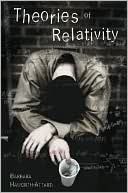 Leo: July 23 - Aug. 22
You have the desire, drive and power to help society and you lend a helping hand wherever you can. Become inspired to help the homeless by reading about a homeless teen in
Theories of Relativity
by Barbara Haworth-Attard.
Virgo: Aug. 23 - Sept. 22
You will undergo an incredible transformation this year, but don't forget who your true friends are. Read
To Be Mona
by Kelly Easton to see what can happen when you lose sight of what's important.
Libra: Sept. 23 - Oct. 22
Brilliant ideas are coming easily to you now; trust yourself and let them flow! Read about a girl whose great ideas help save both her family's business and the environment in
My Life in Pink and Green
by Lisa Greenwald.
Scorpio: Oct. 23 - Nov. 21
You are starting to see yourself in a completely different light, as you are learning to accept the things that make you different. For inspiration, read
Ten Things I Hate About Me
by Randa Abdel-Fattah.
Sagittarius: Nov. 22 - Dec. 21
Things may happen to you that you don't understand, but you will find help where you least expect it. Read
Bad Girls Don't Die
by Katie Alender: in it, Alexis fights evil spirits with help from her arch-enemy.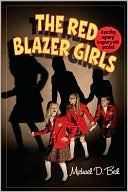 Capricorn: Dec. 22 - Jan. 19
To accomplish your goals, you will need to brainstorm with friends. See how it's done by reading about three mystery-solving friends in
The Red Blazer Girls
by Michael D. Beil.
Aquarius: Jan. 20 - Feb. 18
You are inspired and energized to help move our planet toward a better quality of life. Read
Generation Green: The Ultimate Teen Guide to Living an Eco-Friendly Life
by Linda Sivertsen to get started.
Pisces: Feb. 19 - Mar. 20
Get in touch with your dreams to help discover which direction to take in life. Read about a girl whose dreams warn of danger in
Dream Girl
by Lauren Mechling.