The Young Adult staff at CCPL read hundreds of books each year....here are some of our recent faves.
Click on any title to reserve a copy for pickup at the branch nearest you.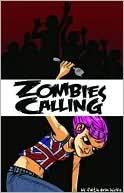 Zombies Calling
by Faith Erin Hicks
Armed with only her wits and a spork, Joss has a plan to keep herself and her roommates alive when their college campus is overrun by the undead: follow the rules of zombie movies! A short and funny graphic novel, this book could help you survive the zombie apocalypse.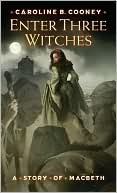 Enter Three Witches: A Story of Macbeth
by Caroline B. Cooney
Though you may know the general plot of Shakespeare's famous play Macbeth, you've never heard it quite like this. This tale of royalty, ambition, love, prophecies, and murder invents new characters and expands existing ones to create a unique story based on "the Scottish play."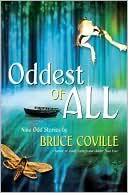 Oddest of All
by Bruce Coville
Nine stories with a little bit of everything – humor, fantasy, science fiction, horror. They may be all different genres, but they're all excellent!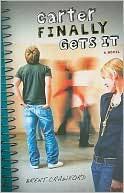 Carter Finally Gets It
by Brent Crawford
Carter is trying desperately to survive his first year of high school, but his ADD, girl-trigged stuttering, maddening sister, and terrible coordination aren't helping. Told by the hapless protagonist, this hilarious novel will keep you laughing from start to finish!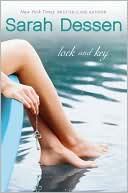 Lock and Key
by Sarah Dessen
Abandoned by her alcoholic mother, 17-year-old Ruby is taken in by the older sister she hasn't seen in ten years. Suddenly thrown into a preppy private school and fancy neighborhood, Ruby struggles to adjust to her new circumstances and begins to question some of the "truths" she knows about her life.
Bloody Jack: Being an Account of the Curious Adventures of Mary "Jacky" Faber, Ship's Boy
by L. A. Meyer
As a penniless orphan on the streets of London, Mary Faber decides to better her circumstances by dressing as a boy and joining the Royal Navy. Little does she know that countless thrilling adventures await her on the high seas...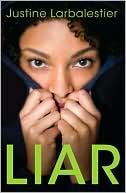 Liar
by Justine Larbalestier
Can you ever trust a liar? What if she promises that she's telling the truth this time? Micah swears that her lying days are over—but the story she tells about her boyfriend's murder will keep you wondering just what to believe, up to the very last page...and beyond.
The Forest of Hands and Teeth
by Carrie Ryan
A thrilling, suspenseful, horrific, romantic adventure about surviving, and finding love, after the zombie apocalypse.
The Chosen One
by Carol Lynch Williams
Your heart will break for 13-year-old Kyra, forced to choose between the family she loves and the faith she's been raised with, and basic freedoms most of us take for granted—like what to read and who to marry. A chilling look at life inside a polygamous sect.
Shadowed Summer
by Saundra Mitchell
Iris' boring summer suddenly becomes a lot more interesting when she is contacted by the spirit of a boy who disappeared from her sleepy Lousiana town 20 years ago. A perfect southern-gothic ghost story that will make your hair stand on end!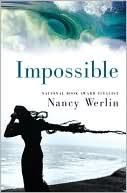 Impossible
by Nancy Werlin
When Lucy turns 17 she learns that all the women in her family have been cursed to complete three impossible tasks or go insane after the birth of their first child. Her foster parents and friend Zach vow to help her find a way to complete the tasks, but will their love and strength be enough to break the centuries-old curse? This is a suspenseful fantasy-romance reminiscent of old-fashioned fairy tales.
Vast Fields of Ordinary
by Nick Burd
It's the summer after graduating high school, and Dade's life is falling apart. His job sucks, his "sort-of" boyfriend wont acknowledge him in public, and his parents' marriage is disintegrating. A touching and beautifully written story about coming of age, coming out, and coming to terms with the things you cannot change.