Have you noticed how many movies based on YA books are being made lately? All the books listed below have been made into movies that are opening soon, or are "in development" for future films. Read them now, so that when the movie comes out you can tell all your friends that the book was SO MUCH better!
Click on any title to go to the CCPL catalog where you can reserve a copy to pick up at the branch nearest you.
(Oh, and since
everyone
already knows all about those movie franchises featuring sparkly vampires and teenage wizards, I've deliberately left those off the list.)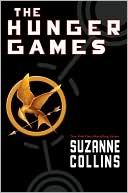 Hunger Games
by Suzanne Collins
In a future society, teens compete in a Reality-TV competition where only the winner survives. (
Don't miss the sequel: Catching Fire)
Derby Girl
by Shauna Cross (movie title:
Whip It
)
An indie-rock-loving misfit copes with her small-town misery by joining a roller-derby league.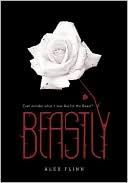 Beastly
by Alex Flinn
A modern retelling of "Beauty and the Beast." A vain private school student is turned into a monster and must find true love to return to human form.
Diary of a Wimpy Kid
by Jeff Kinney
Chronicles the adventures of a wisecracking middle school student over the course of an academic year. (First in a series)
Tomorrow When the War Began
by John Marsden
A group of teens return from a camping trip and discover their country
has been invaded.
(First in a series)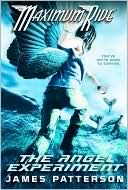 Maximum Ride: The Angel Experiment
by James Patterson
Six genetically engineered kids with wings are hunted down by the evil scientists who created them. (First in a series)
Wings
by Aprilynne Pike
15-year-old Laurel discovers that she is a faerie and has to help keep the world safe from enemy trolls.
King Dork
by Frank Portman
High school loser Tom discovers that "The Catcher in the Rye" may hold the clues to the many mysteries in his life.
Lightning Thief
by Rick Riordan
(movie title: Percy Jackson & the Olympians)
A boy discovers he's descended from a Greek god and sets out on an adventure to settle an on-going battle between the gods.
(First in a series)
The Forest of Hands and Teeth
by Carrie Ryan
Mary seeks knowledge of life, love, and especially what lies beyond her walled village and the surrounding forest, where aggressive flesh-eating zombies dwell.
Magyk
by Angie Sage (movie title:
Septimus Heap
)
The tale of two babies switched at birth - a boy who's the seventh son of a seventh son and a girl destined to be a princess.
(First in a series)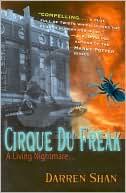 Two boys visit an illegal freak show, where an encounter with a vampire forces them to make life-changing choices. (First in a series)
Stargirl
by Jerry Spinelli
In this story about the perils of popularity, the courage of nonconformity, and the thrill of first love, an eccentric student named Stargirl changes Mica High School forever.
(Don't miss the sequel: Love, Stargirl)
Flipped
by Wendelin Van Draanen
Two teenagers describe how their feelings about themselves, each other, and their families have changed over the years.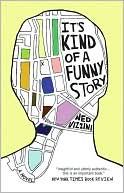 It's Kind of a Funny Story
by Ned Vizzini
A teen who is battling depression checks himself into a psychiatric hospital, only to end up in the adult ward.
The Uglies
by Scott Westerfeld
In the future, kids are called "Uglies" until they reach 16 and are surgically transformed into "Pretties." Tally will have to stay Ugly forever, unless she betrays a friend who skipped the operation and joined a rebellious group.
(First in a series)
Green Bean Teen Queen's awesome blog about teen and tween books also has lots of information and updates about YA movie news, including video clips of trailers. Go check her out!