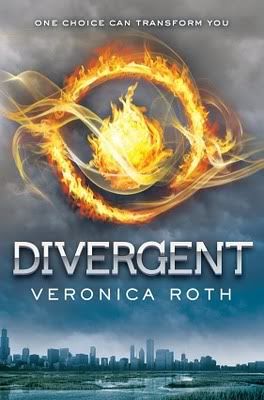 Win an Advance Reading Copy of Divergent
As we told you last week,
dystopian fiction is on fire!
It seems like everyone is reading
The Hunger Games
(
even celebrities!)
and speculating about
who will be cast in the upcoming movie
. And there are lots of other great dystopian reads already out there...and still more on the way.
Divergent
by Veronica Roth doesn't come out until May 3rd and already people are calling it
"unique, gripping and captivating."
It's a dystopian thriller filled with electrifying decisions, heartbreaking betrayals, stunning consequences, and unexpected romance.
And we're giving away a free Advance Reading Copy of this amazing book:
Just comment on this blog post for a chance to win!
(don't forget to leave an email addy where we can contact you.)
Did you know there are
three different types of dystopias
? Which is your favorite kind to read about?