It's about this kid with extraordinary powers named John Smith (Pettyfer) who is on the run from ruthless enemies trying to destroy him. He's constantly changing his identity, moving from town to town, always the new kid with no ties to his past. When he settles in a small town in Ohio, John encounters unexpected, life-changing events including powerful new abilities, a connection to others who share his destiny, and even first love. It's being produced by Michael Bay and Stephen Spielberg so expect lots of exciting action, huge explosions, cool special effects, and loads of publicity!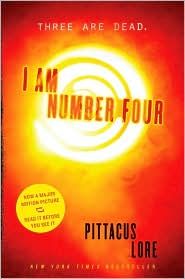 It's based on a book, also called
I Am Number Four
, written by "Pittacus Lore" (the pseudonym of James Frey and Jobie Huges) and some people are saying
it's going to be the next "Twilight."
Have you read it yet? We've heard rumors that this is going to be one of the rare times where the movie is even better than the book. At any rate, people are going to be talking about it, so you may as well go ahead and read it now, so you can join in the conversation.
Click on the title above to have a copy held at a CCPL branch near you.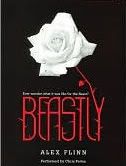 So, getting back to Alex Pettyfer...(did we mention that he's totally hot?) He's also starring in another upcoming movie based on a YA book that we absolutely love:
Beastly by Alex Flinn
. The movie
Beastly
is set to open on March 18, 2011 and also stars
Vanessa Hudgens
,
Mary-Kate Olsen
and
Neil Patrick Harris
. It's a retelling of the classic fairy tale "Beauty and the Beast," but set in modern-day New York City and told from the Beast's point of view.
Don't wait, reserve your copy of Beastly now and read it before the movie comes out and all our copies are checked out!
Just click on the title above to go to the CCPL catalog.
And don't miss the Beastly trailer: